Jordan records 82 deaths and 7,183 new coronavirus cases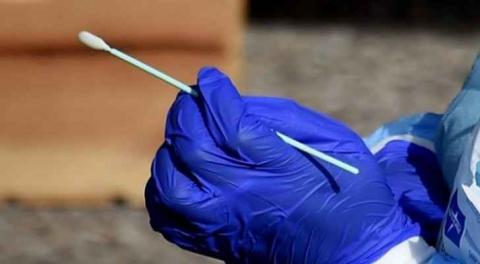 Jordan recorded 82 deaths and 7,183 new COVID-19 cases Sunday, bringing the total number of cases since the beginning of the crisis to 589,316.
The death toll has risen to 6,554.
The cases are:
3,196 in Amman
1,317 in Irbid, including 246 in Ramtha
511 in Balqa
362 in Karak
341 in Jerash
310 in Zarqa
259 in Aqaba
221 in Madaba
205 in Mafraq
176 in Ajloun
159 in Tafilah
126 in Ma'an, including 40 Petra
A total of 408 cases have been admitted to the hospitals, and 342 have been discharged upon recovery.
There are a total of 97,255 active COVID-19 cases.
A total of 9,417 recoveries have been recorded from hospitals and home quarantine, bringing the total amount of recoveries since the beginning of the coronavirus crisis to 485,507.
There are 3,431 patients receiving treatment in hospitals.
A total of 43,615 PCR tests were conducted, bringing the total to 5,776,686.
Sunday, 16.47 percent of PCR tests came back positive, in comparison to 15.74 percent on Saturday.