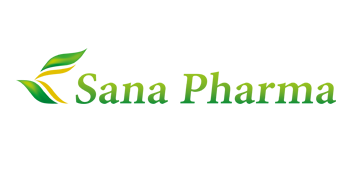 Sana Pharma represents two companies located in the same building: Sana Pharmaceutical Research and Sana Pharmaceutical Industry.
Sana Pharmaceutical Research
 A fast growing independent research company focused on the development of pharmaceutical products with outstanding quality and potential and preparing regulatory filing at international standards.
Sana Pharmaceutical Research is a multidisciplinary research company with a broad spectrum of research lines, services and dermatological products.
The company was established by a group of qualified professionals having extensive knowledge and experience in research and development in pharmaceutical industry, in close cooperation with academic experts.
The company aims at developing product technical know how and registration dossiers as well as providing other contract services. The company is also active in the area of technology transfer of different pharmaceutical products between European and the Middle East countries.
Sana Pharmaceutical Research main activities include:
Technology transfer projects (all dosage forms).
Contract development.
Contract analysis.
Regulatory services.
Onsite training.
GMP consultation.
Sana Pharmaceutical Industry
A state of art GMP manufacturing site for medicinal products, medical devices, herbal products and solid cosmetics. The company has an active pipeline of niche pharmaceutical products marketed in Jordan, the MENA region and Europe under Sana Pharmaceutical branding. Sana Pharmaceutical Industry also offers pipeline products with private label under special agreements.
Sana Pharmaceutical Industry also provides contract manufacturing services for semisolid preparations.
Members logo