Computer System Validation & Process Validation workshops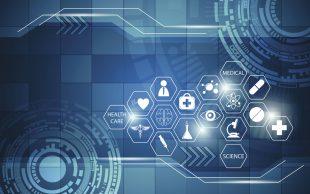 JAPM with the support of IFC Announces the opening of Registration for Two Virtual Workshops:
"Computer System Validation Workshop"
&
"Process Validation workshop"
Registration is open for one or both
Who should attend:
Quality managers and personnel responsible for reviewing validation

Quality personnel involved in the management of ongoing process verification programs

Validation personnel at all levels

Operational staff with responsibility for executing validation

Employees who design, validate or administer GMP computerised systems

End users of GMP computerised systems with involvement in the validation process

Validation staff with limited or no computerised systems experience, looking to widen their knowledge
@ Pharmaceutical Companies
To know what these workshops will help you to understand:
Please check the attachments
Speaker:
Ashley Isbel - Lead Consultant – GMP Services Director 
Bio:
-Among Australia's leading experts in sterile compliance and validation, Ashley offers 25 years of practical experience as a qualified chemical engineer in GMP-regulated industries (TGA, PIC/S, FDA), including pharmaceuticals, pharmacies, medical devices and blood and tissue.  
Ashley has trained regulatory agencies as well as supported start-up companies to find their way through CFR 820, CFR Part 11, PIC/S, ISO 13485 and 14644.   
His expertise includes lifecycle validation, process engineering and GMP compliance, with specialities in sterile manufacture including next-generation medicines, HVAC systems and cleanroom design and construction. 
Ashley routinely conducts practical gap analysis, performs design reviews and inspections to assist companies to develop compliance road maps and support vendor audits. 
Dates
Computer System Validation Workshop – 19th April 2022

Process Validation Workshop - 20th April 2022

 
Time:
09:00 am – 12:00 pm
 Fees:
Registration is open for one or both
For registration & more information please email: dana@japm.com 
Stay Distant, Stay Safe!