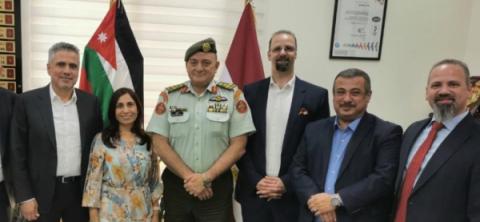 JAPM visits the Royal Medical Services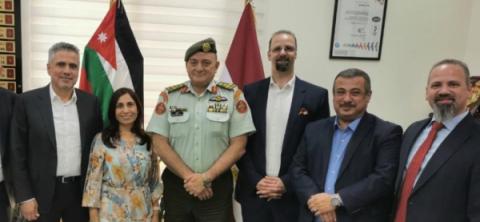 Sunday May 3th, 2022
A delegation from the Jordanian Association of Pharmacutical Manufactrures headed by Mr. Wasim Najmi and Dr. Hanan Sboul visitied the director general of the Royal Medical Services brigadier general Dr. Youssef Zarekat.
The visit comes for the purposes of raising the level of communication with Royal Medical Services, strengthening areas of cooperation between the two parties.
From his side, Mr. Najmi stressed that the Royal Medical Services presents constructive ideas that will contribute to a qualitative leap in the Jordanian medical sector in the near future.