Data Integrity in the Laboratory workshop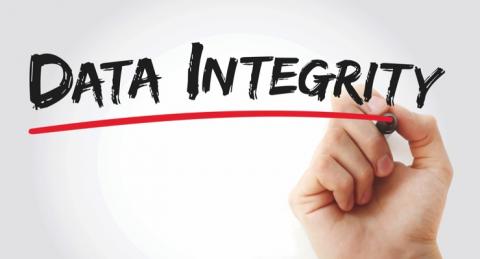 JAPM with the support of IFC Announces the opening of Registration for a Virtual Workshop:
"Data Integrity in the Laboratory"
Sept 26, 2022
Data Integrity in the Laboratory Training Course
Data integrity (DI) is not a new concept and has always been a foundation of Good Manufacturing Practice (GMP) principles.  The subject of data integrity in the laboratory has an increased profile because hybrid (paper and electronic), digital technologies, electronic systems and equipment have become prevalent in testing laboratories but so have the number of audit findings relating to DI breeches.
Regulators are relying on industry to "do the right thing" when they are not there watching. The effectiveness of the inspection process is determined by the reliability of evidence provided to the inspector and ultimately the integrity of the underlying data.  A Data Integrity non-compliance breaks that trust. Poor data integrity practices and vulnerabilities undermine the quality of records and evidence and may ultimately undermine the quality of medicinal products.
The laboratory is responsible for good practices regarding data management and integrity. The laboratory has a duty to assess their data management systems for potential vulnerabilities and take steps to design and implement good data governance practices to ensure data integrity is maintained.
The course is designed to provide an in-depth understanding of the latest requirements for Data Integrity relating to the laboratory, using real world FDA case studies to provide a practical insight into common citations and mitigation strategies.
Learning Objectives
Upon completion of this data Integrity training course you will understand;
Upon completion of this 3-hour data Integrity training course participants will be able to:
Explain the concepts of data integrity and why is it important in the laboratory

Integrate data integrity into the quality system

Evaluate their workplace in terms of the ALCOA+ principles to identify DI gaps in their systems and processes

Understand Part 11 and Annex 11 compliance

Analyse FDA warning letters related to data integrity issues

Implement data integrity improvements in the laboratory environment
Who should take this Data Integrity training course?
Quality Control Managers

Quality Managers

Quality Control Team Leaders

Quality Control Analysts

Internal Auditors

R&D Team Leaders

Product Development personnel
Speaker:
Trevor Schoerie.
Bio:
Trevor consultants to international regulatory bodies and is a frequent presenter on PIC/S and ISO 13485 standards.
Trevor is leading GMP trainer in PharmOut's, the largest GMP consultancy in Asia Pacific with over 2,000 clients.
Trevor has consulted and audited many companies for US FDA, EU, TGA, PIC/S, medical device, and other local regulatory authority compliance requirements. Trevor has worked closely with a number in international regulatory agencies to obtain PIC/S membership.

Extensive GMP and pharmaceutical industry knowledge; well recognized as an industry expert (PIC/S, ISO 13485, TGA, FDA, EU, GAMP, WHO).
For registration & more information please email: dana@japm.com