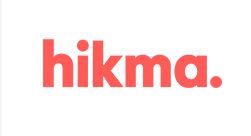 Founded more than 40 years ago by Samih Darwazah, Hikma's purpose has always been to provide high-quality, affordable medicines to the people who need them. Based on the solid foundation we have built, we will continue to innovate and find practical solutions to transform the lives of the millions of people we serve.
We were founded in Jordan in 1978, where we established ourselves as a leading supplier of branded generics and in-licensed products.
We built our presence in the MENA and established the first FDA-inspected manufacturing plant in the region. It was also in this decade that we extended our reach beyond the Middle East and acquired land in Portugal for the construction of a sterile manufacturing plant for injectable pharmaceutical products. This was a major turning point for the company, and our first step into a new region.
With the successful expansion in Portugal, and the continued success in delivering affordable medicines in the MENA, we entered the  US market by acquiring West-Ward Pharmaceuticals.  In this decade we also made further important acquisitions in Tunisia and Saudi Arabia that built our strength across the MENA and began to establish us as a leading provider of generics in the region, but also internationally.
We successfully passed FDA inspections for our  manufacturing plants in Saudi Arabia and Portugal. Our Injectables business also expanded into the lyophilised segment of the injectables market with the acquisition of a specialised manufacturing plant in Italy, and we moved into the oncology market with the acquisition of Ribosepharm GmbH and Thymoorgan in Germany. The acquisition of Alkan Pharma helped us enter the Egyptian market, and we further strengthened our presence in Jordan through the acquisition of Arab Pharmaceutical Manufacturing Company (APM).
In 2005, the Group listed on the London Stock Exchange, raising gross proceeds of US$124 million. A successful initial public offering enhanced our flexibility to grow the business both organically and through acquisitions. From 2005 onwards, we have expanded our presence in the MENA region and also made significant acquisitions in Europe and the United States to strengthen our Injectables business.
The current decade has seen continued organic growth as well as growth through acquisitions. We acquired Al Dar Al Arabia in Algeria for penicillin production and expanded the Injectables business through the acquisition of Baxter's multi-source injectables business (MSI) and the assets of Bedford Laboratories and Ben Venue Laboratories, Inc in the US. The acquisition of Société de Promotion Pharmaceutique du Maghreb S.A. took us into Morocco, and we made several additional acquisitions in Egypt that helped establish us as a leading provider to customers. 
The most recent addition to our Hikma family was the addition of Roxane Laboratories in Columbus, US which has helped transform our position in the US market and build our non-injectables business in the US.
For more information, please visit their website: https://www.hikma.com/home/
Members logo