Hayat Pharmaceutical Industries (HPI)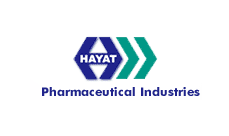 Introducing Hayat Pharmaceutical Industries
Established in 1994, Hayat Pharmaceutical Industries Co. is a leading publicly listed manufacturer and marketer of branded generic pharmaceuticals based in Amman, Jordan.
With over 100 registered products and a market presence in 12 MENA (Middle East and North Africa) nations, we have established multiple brands with leading market positions. We also have a rich pipeline of exciting new products that reflect our product selection and development capabilities.
Our focus from the very beginning was on providing world-class, quality pharmaceutical products. This, combined with good product selection, has enabled us to meet the needs of our customers and to maintain steady growth in an otherwise highly competitive environment.
A Story of Growth
Hayat maintains a proven track record of increasing revenues and profits over the years. It is also expanding and modernizing its manufacturing facilities, including the installation of modern production lines and quality control equipment. We are also continually improving our processes and facilities in order to both meet increasing market demand and ensure meeting future growth plans.
We have also undertaken an investment in an overseas manufacturing plant built to US FDA standards, to compliment our capacity and production lines, to gain access to novel pharmaceutical dosage forms and delivery technologies.
for more information, please visit their website: http://www.hayatpharma.com/about-us/introduction/
Members logo