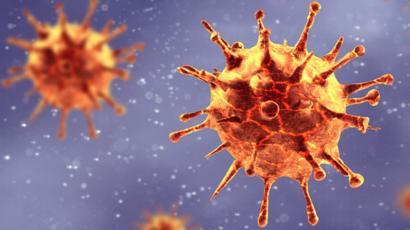 WHO Launches COVID-19 Technology Access Pool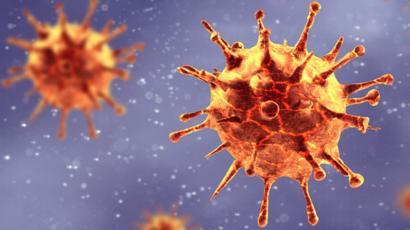 Executive Summary
C-TAP, the voluntary initiative aimed at making vaccines, tests, treatments and other health technologies to fight Covid-19 accessible to all, has been launched by the WHO, in partnership with Costa Rica.
The World Health Organization has announced the launch of the COVID-19 Technology Access Pool, or CTAP, insisting that the initiative "will help ensure faster and more equitable access to existing and new COVID-19 health products."
Last month, Costa Rican President Carlos Alvarado's proposal on pooling rights to COVID-19 tests, medicines and vaccines, with free access or licensing on reasonable and affordable terms for all countries, was adopted by the WHO. (Also see "Patent Pool Expands Remit To COVID-19" - Generics Bulletin, 14 Apr, 2020.)
Over 30 countries have extended support to the C-TAP initiative. The WHO, Costa Rica and all the cosponsor countries have also issued a "solidarity call to action" to ask for global support.
The WHO said that with supportive countries across the globe, C-TAP will serve as a sister initiative to the Access to COVID-19 Tools Accelerator and other initiatives to support efforts to support efforts to fight COVID-19 worldwide.
WHO director-general Tedros Adhanom Ghebreyesus commented that "based on strong science and open collaboration, this information-sharing platform will help provide equitable access to life-saving technologies around the world." 
Outlining the elements of the initiative, the WHO said the C-TAP would include public disclosure of gene sequences and data and there would be transparency around the publication of all clinical trial results.
The WHO said that under the C-TAP initiative, governments and other funders will be encouraged to include clauses in funding agreements with pharmaceutical companies and other innovators about equitable distribution, affordability and the publication of trial data.
The C-TAP initiative also includes licensing any potential treatment, diagnostic, vaccine or other health technology to the Medicines Patent Pool.
The MPP – a United Nations-backed public health body that works to increase access to, and facilitate the development of, life-saving medicines for low and middle-income countries – recently announced temporarily expanding its mandate to "include any health technology that could contribute to the global response to coronavirus and where licensing could facilitate innovation and access." (Also see "Patent Pool Expands Remit To COVID-19" - Generics Bulletin, 14 Apr, 2020.)
President Alvarado maintained that "vaccines, tests, diagnostics, treatments and other key tools in the coronavirus response must be made universally available as global public goods".
IGBA Supports Global Access And C-TAP
Supporting the technology pool, the International Generic and Biosimilar Medicines Association has called for the sharing of "open relevant technologies, knowledge, intellectual property and data on a voluntary basis."
"The IGBA invites generic and biosimilar medicines manufacturers to actively engage and commit to contributing to the global manufacturing capacity once an existing or newly-discovered therapeutic is proven to be effective against COVID-19," the association said.
"As stipulated by this unique and time-limited new health technology pool, sharing of open relevant technologies, knowledge, intellectual property and data on a voluntary basis will facilitate their use in research and development and will mobilize and expand additional manufacturing capacity, since effective technology transfers and early access to key technologies would be permitted."
"This should be complemented by a clear policy action by WHO member states to plan for future need in full transparency and cooperation with the pharmaceutical industry," the IGBA suggested, covering "both rights holders and, where applicable, licensees."
"A framework will be provided, allowing generic and biosimilar medicines manufacturers to actively contribute to the global manufacturing capacity by utilizing their expertise and know-how to produce and distribute generic and biosimilar versions of patented medicines at global level," the IGBA said. Licenses will "provide the freedom to develop new treatments, such as fixed-dose combinations and special formulations
"Competition will help bring prices down and accelerate access to COVID-19 treatments and help toovercome this global pandemic," the IGBA concluded.
However, leaders from big pharma companies have voiced opposition to the new patent pool plans. Speaking at a virtual press brieing of brand industry body the International Federation of Pharmaceutical Manufacturers & Associations, Pfizer CEO Albert Bourla called them "nonsense" and "dangerous," while GSK chief executive Emma Walmsley and AstraZeneca PLC head Pascal Soriot also expressed their doubts.
https://generics.pharmaintelligence.informa.com/GB149945/WHO-Launches-COVID19-Technology-Access-Pool